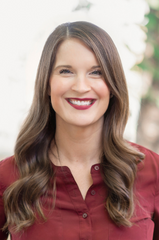 HRACO Members & Future Members –
First and foremost, thank you for being a HRACO member!
The HRACO board has been putting in a lot of work to improve your member experience, programming, and networking opportunities. I am excited to share several updates that the HRACO board has been working on in recent months.
In April, the HRACO Board met for a full-day strategic planning session to update our Vision and Mission, and to lay out our strategic goals through 2025. We identified four key areas that we will focus on in the coming years: Operations, Programming, Membership, and Marketing.
We updated our mission and vision as an organization:


Additionally, we have rebranded HRACO and are working to offer more diverse programming. Some of these programming opportunities include the additions of our monthly legal trend series, round table sessions, and most recently our membership appreciation event at the Clippers stadium!
As you probably heard, our new website launched on September 1st! We have been working diligently to ensure this enhances our member experience. Special thanks to Spencer Williams who has been leading and managing this HRACO project.
Again, thank you to our members for joining us in all the exciting changes and to our partners for continuing to support the HR industry. Special thanks to the HRACO Board for all your efforts to make this association special, connected, and exciting.
I look forward to the bright future ahead.
Forward together,
Brittany Marcellino
President, HRACO